Due to photo bucket culling the hosting of images....if you connect with Firefox after adding a 'view photo bucket embedded images' extension...you'll be able to see the images.
The black art of moving from A to B on foreign soil as written in this 'Travel' section.
Over the years I,like all of us, have honed our riding equipment and motos to work for us rather than against us ...usually. It's an ongoing process as ideas and tips....for me anyway.
Other riders will be familiar with ideas/products and some not.
In no particular order.......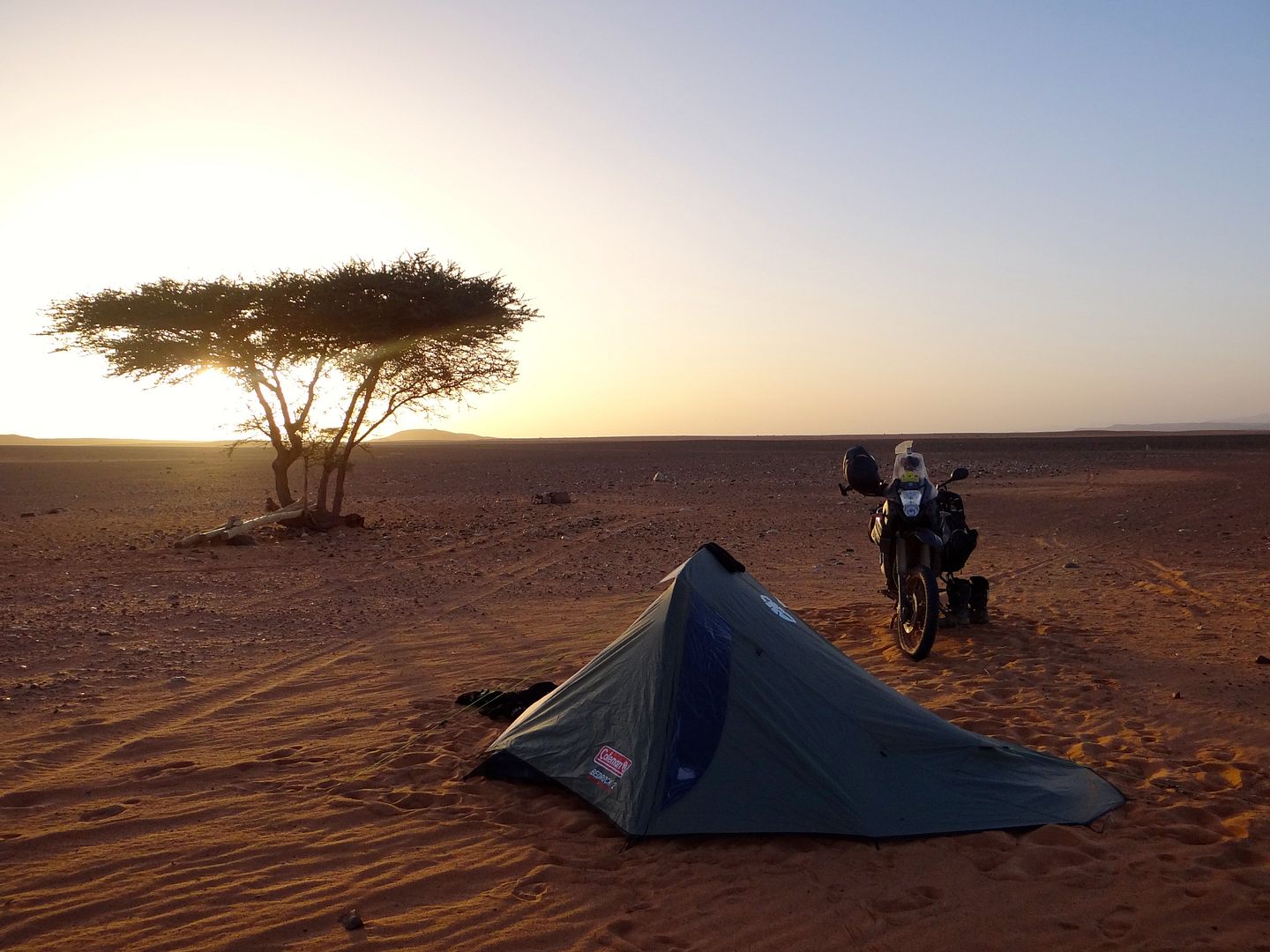 I have taken tips/research from others to make my riding easier so I'm passing on the very same and more.
I thought I'd share what works for me relative to my moto and others can take from it what is applicable to them, if anything. There should be an easy cross over of ideas that will work with other makes of moto I'd say.
I hope any new riders to our discipline can find tips and tricks to help them remain within said discipline.
My riding usually consists of road work and trails so I usually ride with the choice of being able to hotel it or camp it as I see fit.
I'll mention what small things I've done to my moto first then move on to other stuff.
I ride with simple tools/parts to effect repairs relative to what can actually stop my moto from working.....a broken chain....a collapsed bearing...a regulator...cables...levers...instant gasket......JB weld....nuts and bolts etc.
I ride with the minimum kit/weight as;
1. I will be lifting my moto when I drop it.
2. Less packing time and flaffing about wondering where what is.
3. I will be lifting my moto when I drop it.
Before any long, long ride I replace brake pads if they're close to wear limit,so they are out of the equation. Same with a chain kit.....same with oil and a filter change......same with a clean air filter.....I keep the older pads to reinstall upon my return for local use.
If my moto breaks down and I haven't the simple wear items covered then its my fault.....anything major,then it's just bad luck that I could never have covered..I can't beat myself up about it.
Back in the day.
My new to me moto with 3500kms after four years from one mature owner...an XT660Z
He installed Leo Vince end cans and Acerbis handguards. My successor to my XR650. I change the oil/filter every +/- 5000kms with 10W50 fully synthetic oil.
I ride with hard luggage as I ride Europe more than off roading. If my off road riding was 50/50 I'd have soft luggage.
These tips can be pretty much applied to all adventure motos to a certain degree.
High front mudguard was fitted as mud will pack up under the standard low guard if there's no decent space between it and the tyre. This can block the wheel from turning in muddy going resulting in a get off.
First I removed the standard towing loop on the lower triple clamp...more on that later.
The rear of the aftermarket guard from Polisport,will touch the radiator so a packing washer is used to give it room. I use the washers one finds from a child's BMX/MTB brake block mount.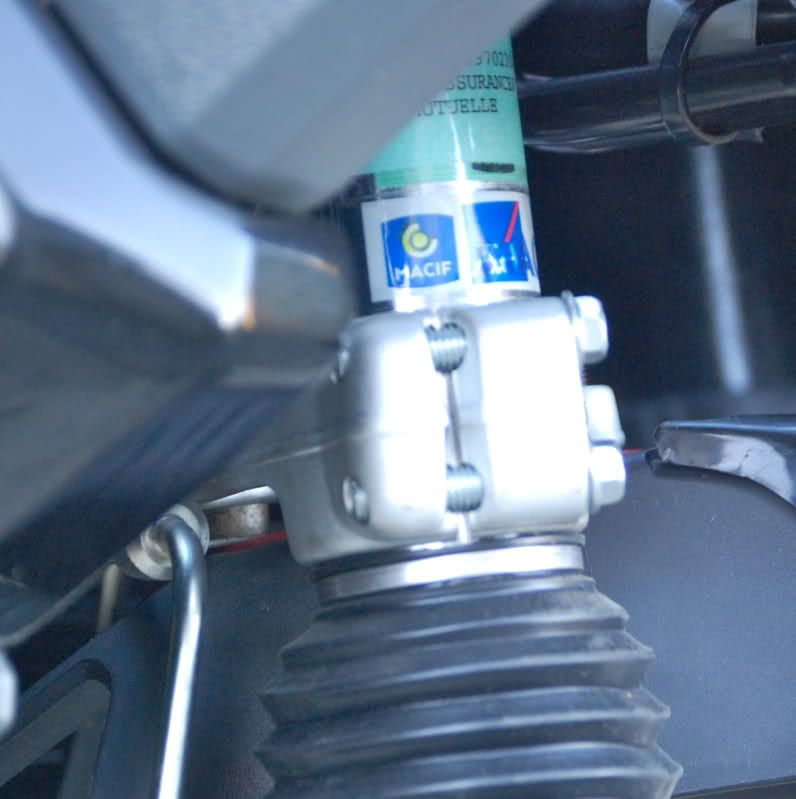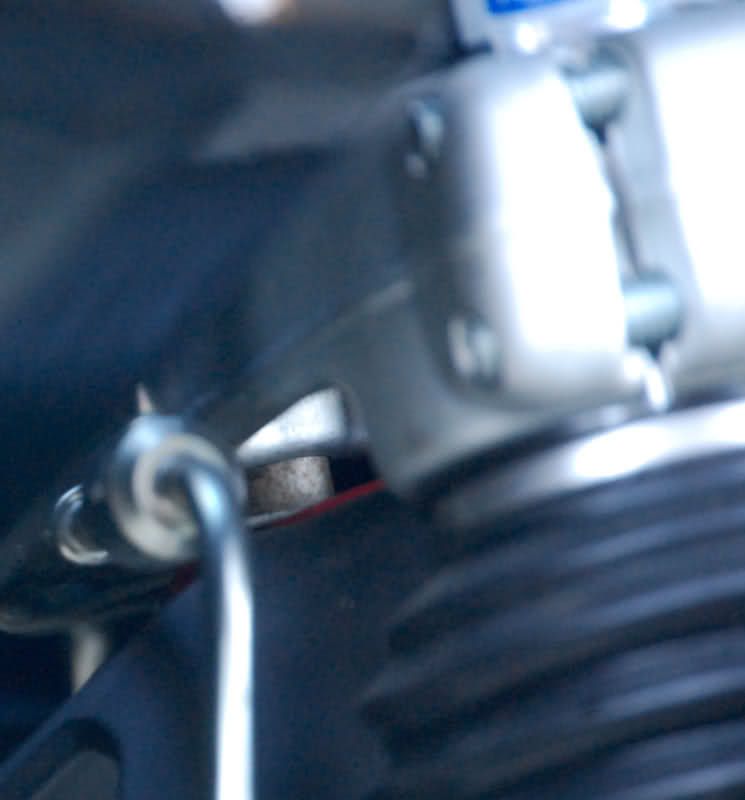 Where the silly Yamaha tool kit lives under the seat and into the tank I coiled up a moto tie down strap in case I or others have a break down. This type of strap will have a hook at each end and is ideal for towing another moto. The ratchet type tie downs are to light and fragile for this task IMO.
When towing I tow from my right foot peg to the left foot peg of the stricken moto. This means that I have line of sight with my mirror for traffic to my rear and the other rider still has access to his back brake. If towing via handlebar then the rider is always fighting against the force of turning and starting off at junctions. This system works off road too.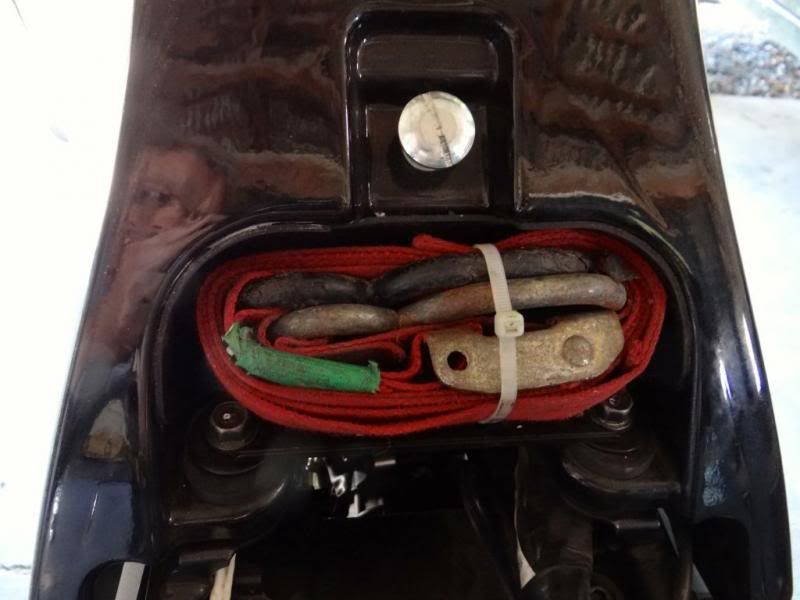 .