---

---
Posts: 5950
Joined: Wed Aug 24, 2011 5:35 am
Has thanked: 3241 times
Been thanked: 1659 times
OK there's to many BIG BIKES at the mo so ..........................heres a "REAL BADASS" of road in the woods

20201114_142630
by
Philip Parkinson
, on Flickr
---
---
---
Posts: 3934
Joined: Fri Dec 28, 2012 10:47 pm
Location: Limousin France
Has thanked: 2010 times
Been thanked: 2709 times
LINK: Drums.
---
---
Posts: 631
Joined: Mon Mar 05, 2012 6:28 pm
Location: Staffordshire
Has thanked: 456 times
Been thanked: 762 times
Link - Probably no effective brakes here at all.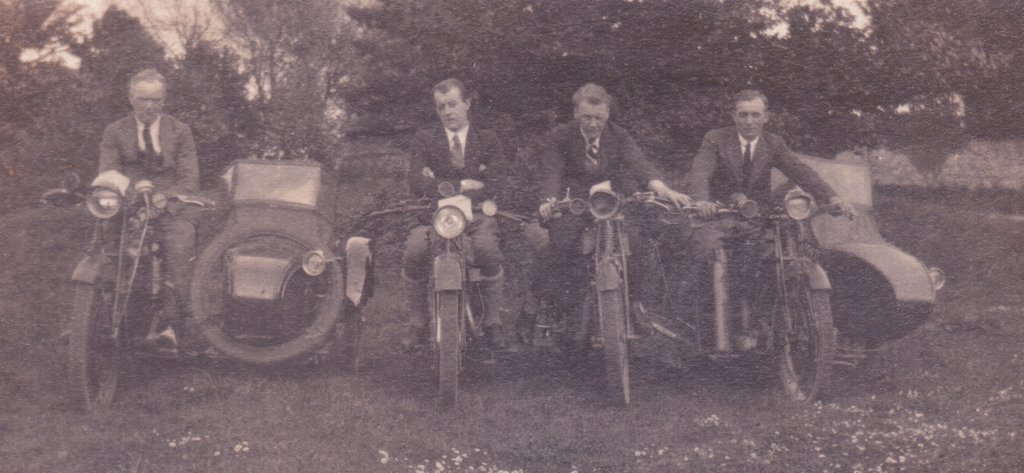 My Grandfather with some mates. Early 1930s?
Just along for the ride.
R1200GSA. CCM450. Moto Guzzi LeMans II.
---
---
---
Who is online
Users browsing this forum: chipy and 117 guests