Right then , the Zombie Apocolypse is in full swing, you defended the homestead as best you could but it's getting out of hand, you have to head for the hills.
The roads are chocka ful of abandoned range rover evogues and BMW X3s. so a bike is probably the best option.
Ok so initially you have to go with what you got, but lets say you have a pick of dealerships on your route out of Hades, what you gonna loot?
something lean, fast with some throwovers and a rucksack or a Germanic Tank with a trailer and a years supply of frozen sauerkraut in the panniers?
This?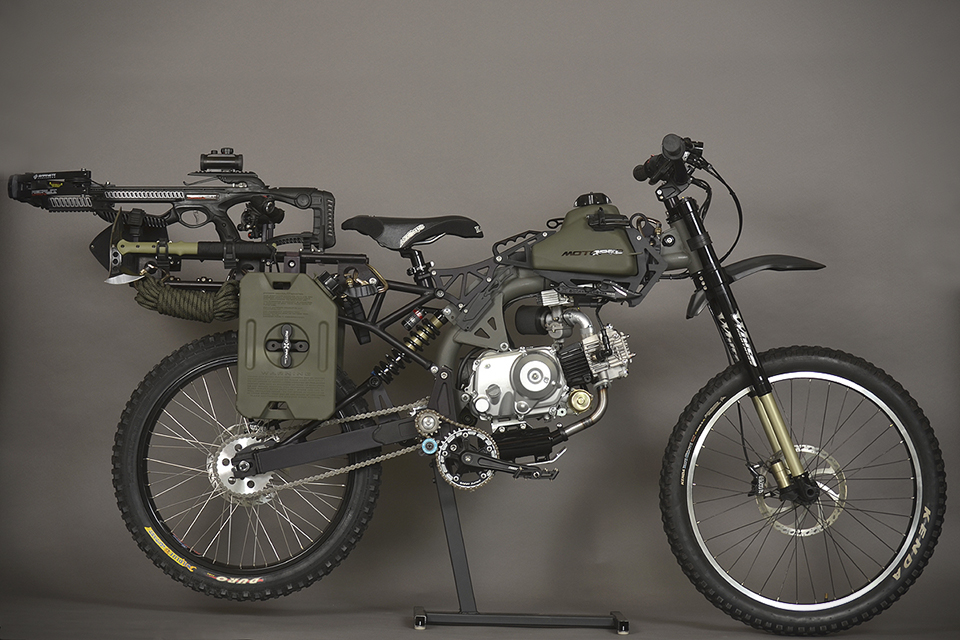 Or this?
I think FlipFlopDog you allready put some thought into this ?