Someone on here said not long ago that you can never see enough photos of DR350's, so here's a thread where you can stare to your hearts content

I'll start then;
I've owned five of these great bikes from 1996 to the present day and they've all been called 'Doris'
This is Doris Mk1, bought in 1996 she was a Suzuki press fleet bike before I got her...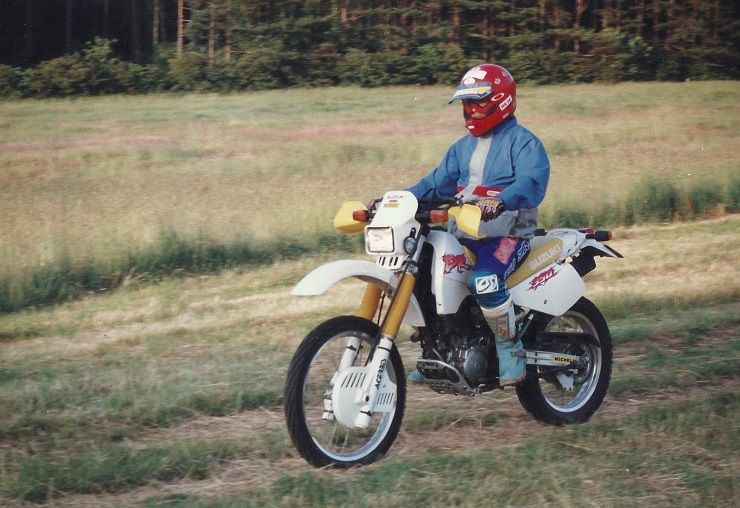 She got sold after I had a serious accident (not on a bike) to a chap who went off around Africa, I wish I knew what happened to her in the end.
Once I was fit enough to ride again I went to Yorkshire to get Doris Mk2...
After a couple of years riding I had to have another op and no riding for a while so she was sold to a friend who still has her today

Next was Doris Mk3 which I travelled to Norwich to buy, she needed a fair bit of work before I was happy to take her off on the trails...
before
and after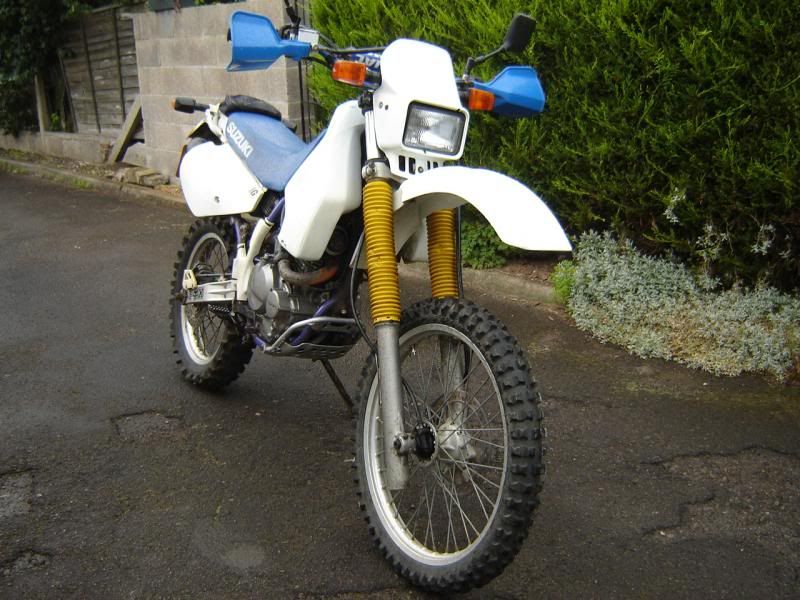 What's that saying about buses? as soon as I had Mk3 sorted a tasty low mileage model came up for sale close to me. I could not resist so for a while I owned two DR350's
Here's Doris Mk3 and Mk4 together...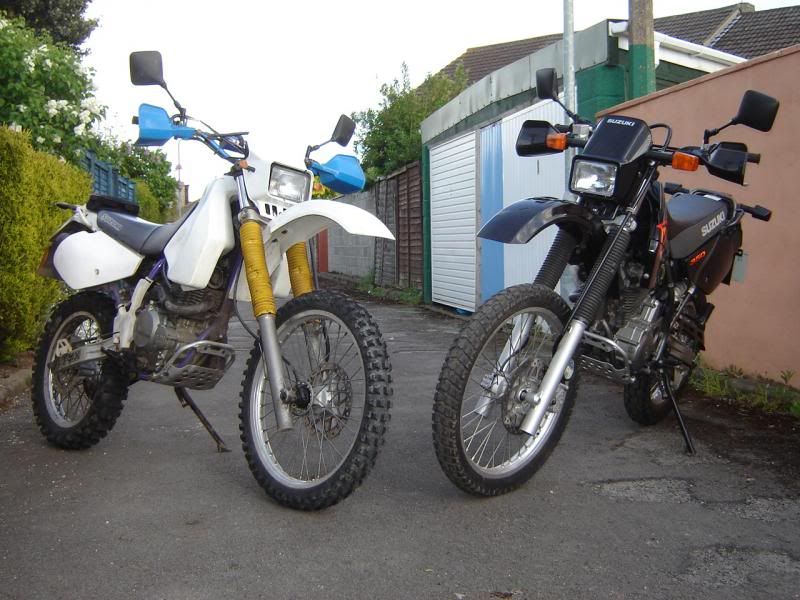 Once Mk4 was trail-ready Mk3 got sold. Here's Mk4 on the trail in Wiltshire...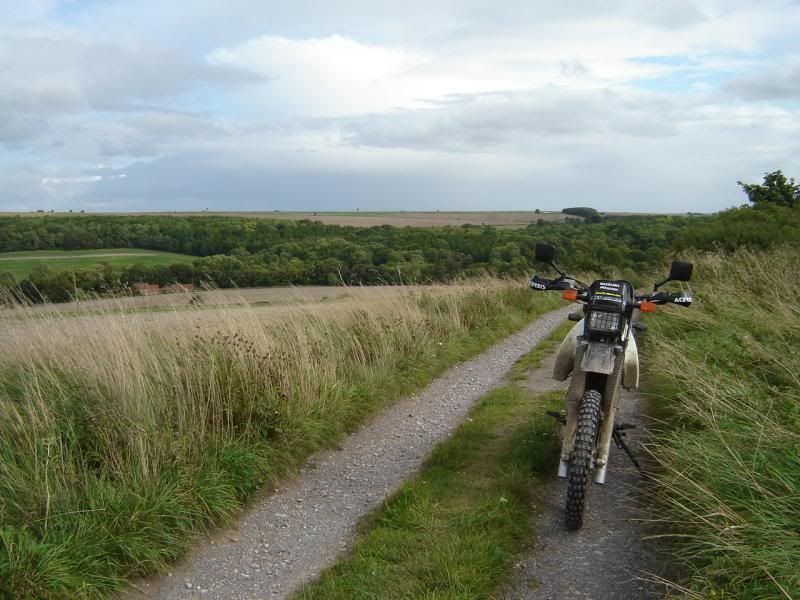 After a year or so I needed some cash for a trip to Europe so Mk4 was sold to a very nice lady in Slough who still owns here today.
And so to my present bike which I've had for four years now, this one is a keeper.
Doris Mk5 as I bought her...
and how she looks now...
OK, over too you, bring on the photos (thumbs)