Well my little Honley did me proud. On Sat 9th we ( my mate Jamie on a Suzy bandit 1200 ) left for Caernarfon, a 270 mile ride, the first part on the A14, I had a few brown trouser moments due to the high winds and my bike being loaded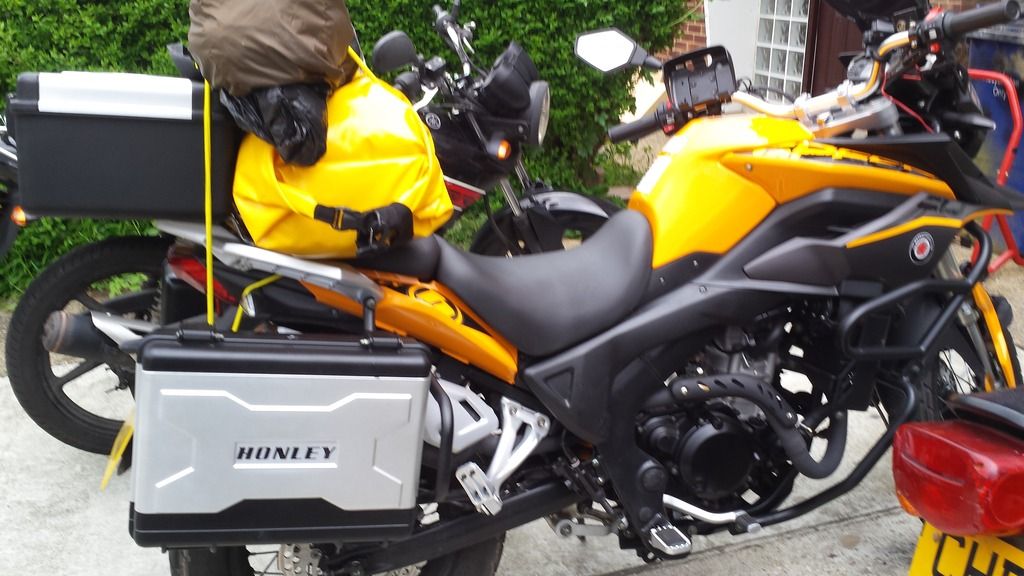 .
Once we where on the motorway the winds settled a bit and the ride became more enjoyable. we had a break when we called into the British motorcycle museum, which I'm glad we did, there where some nice bikes. Then onwards,the bike was running smooth and steady at motorway speeds and the seat was very comfy, no numb bums or tingles and we eventually arrived at our base camp ( Cwm Cadnant Valley, ohh! spell checker doesn't like that one ), Sat to Wed £40 for the pair of us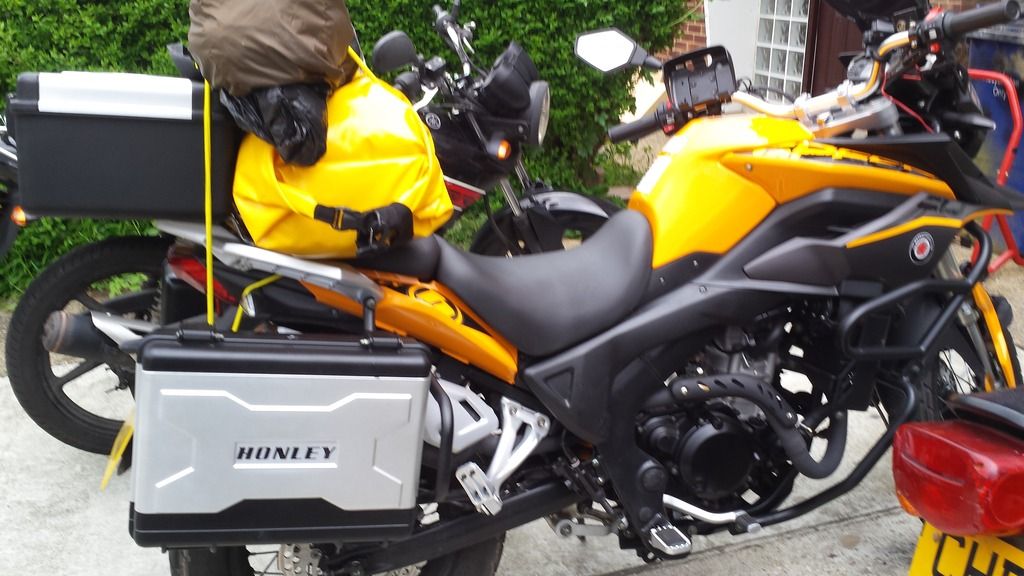 , each pitch had its own table/bench, free WiFi and they will charge your phone etc for 25p, from here it's about 1 mile into Caernarfon, so Sunday we went to visit the castle,
, the winds where very high that day so we walked.
Monday we went for some beautiful rides including the Llanberis pass ( spellchecker hissy fit ) every where else was just a case of, oh I wonder where that road goes kind of day.
The bike was excellent, in fact I had to keep telling my mate ( who was leading, my sat nav crashed) to pick up the pace as my bike performs better over 6000 revs.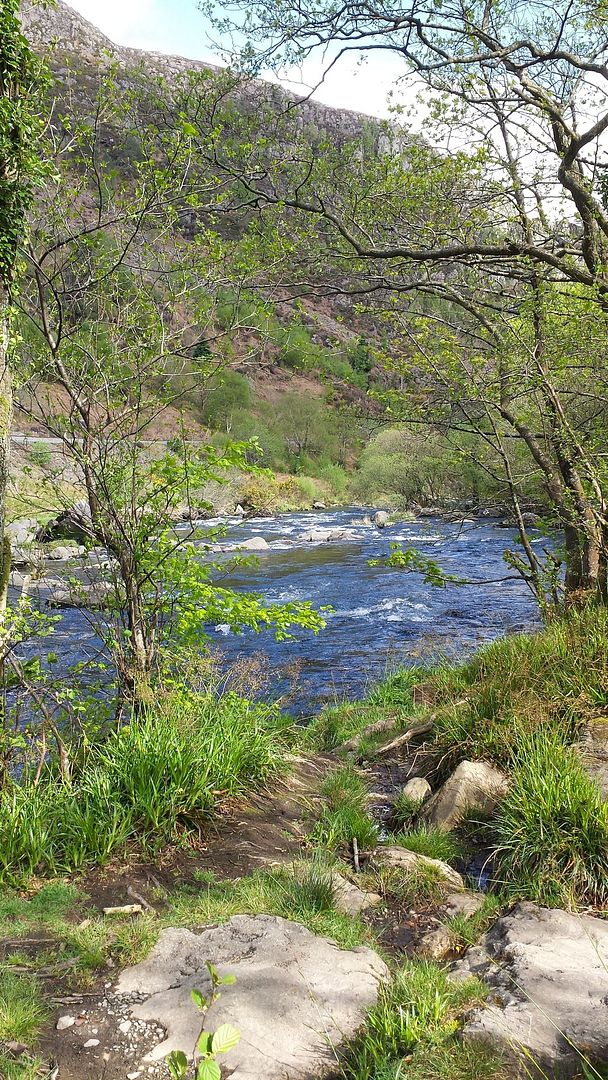 .
Tues and we did the same sort of thing, just riding any road that looks interesting, then decided to have a look at Betswy Coed (take that spell checker ),
, it was here that the group of bikers that are partly in the picture, came over to my bike, a couple of them had heard of them and they asked all kinds of questions about the bike and a few of them wanted to have a sit on it, they where all amazed by the build quality and 2 or 3 of them said they where definitely going for one so while we were all sitting down for a coffee I found a card from F2 motorcycles ( David Angel my dealer ) and said do any of you want this, now these guys where no spring chickens and one of them had a false leg but he dived over the table to grab it before the others.
Wed was pack up and go day and we decided to do it in 2 runs, when we stopped at the services to fuel up and have a coffee, we were approached again by a group who come to look at the bike ( a bit of a celebrity ) and the female partner of one, who rode I think an ST thought she would look into getting one, we arrived home at about 5:30, the bike averaged about 67 mpg on the motorways fully loaded and about 75 around Wales, nothing fell off and was a real pleasurable ride in total just short of an 800 mile trip.