Search found 1224 matches
by AckAckFlack

Tue Aug 24, 2010 10:01 pm
Forum: THE PUB
Replies: 45
Views: 6384
I can't think of one bike I would spend money on as there isn't one that does everything. I love my Varadero and Africa twin as this is the closest to swiss army knife of bike collections. Set of TKC Tyres on the Africa Twin and soft panniers and it's off on the adventure. Pile the tent and loads of...
by AckAckFlack

Fri Aug 20, 2010 11:07 pm
Forum: BIKES
Topic: Show us your ride....
Replies: 632
Views: 79210
My twin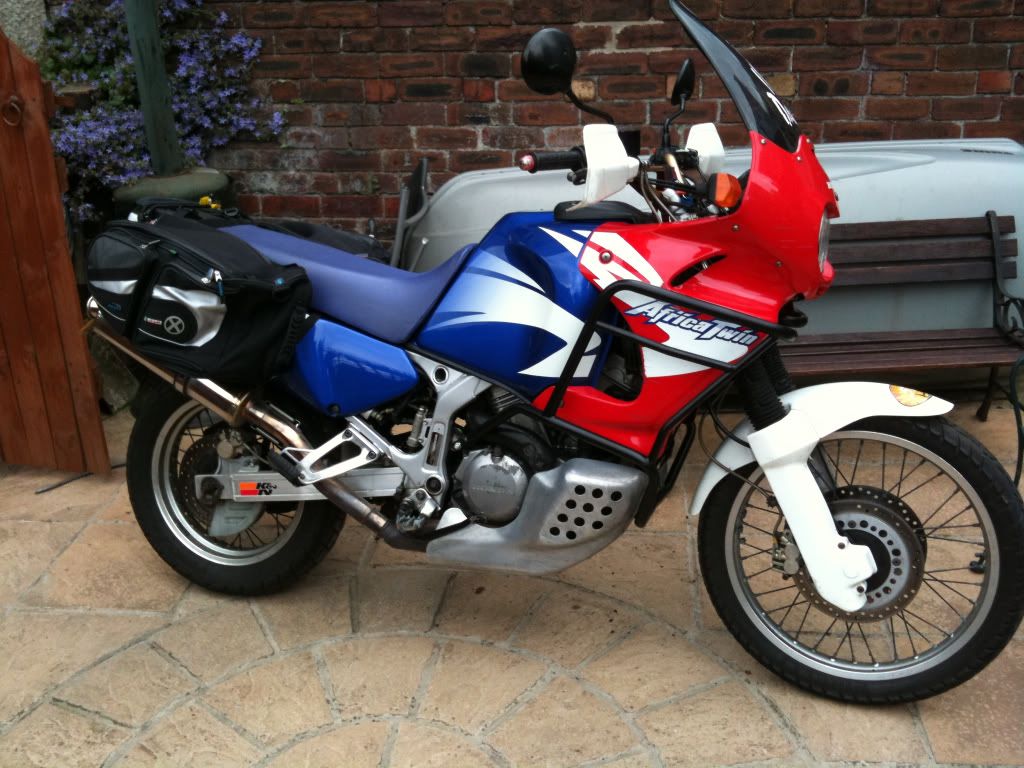 The pair of twins (always a fantasy of mine... oops did I say that out loud?)
by AckAckFlack

Tue Jul 27, 2010 9:55 pm
Forum: THE PUB
Topic: What's Yours Called?....
Replies: 27
Views: 3211
Having dropped the Varadero recently - fully loaded. Took 3 to pick up (well actually 2 1/2 and a help from god - one was a 5ft vicar who offered to help) Having picked it up and checked it out- I decided Ox was appropriate - I then went on to rename myself 'Dick' for panicking and taking a fistful ...
by AckAckFlack

Mon Jul 26, 2010 8:11 pm
Forum: BIKES
Topic: Best 125 for a big person?
Replies: 20
Views: 10409
Bought a varadero 125 and used it for commuting. Imam 6ft 4in and 16+ stone. It was perfect- so much so I bought a 1000 version soon after passing the DAS

Great bikes both of them and cover great number of miles in comfort.