Search found 293 matches
by XR400STUPOT

Wed Jul 12, 2017 9:19 pm
Forum: FOR SALE - WANTED
Replies: 11
Views: 4297
Great bike that Scoob. Are there any replacements for a good mid sized proper dual purpose bike out there at the moment...
by XR400STUPOT

Wed Jul 12, 2017 8:57 pm
Forum: FOR SALE - WANTED
Replies: 11
Views: 3034
John I could buy this off you hold it for six months and make a profit when you want it back. I won't though as you are such a good mate. Are you sure you want to sell after all of the work that you have put in ? The best SORTED Ten out there.
by XR400STUPOT

Sat May 20, 2017 8:46 pm
Forum: BIKES
Replies: 20
Views: 5325
Good looking bikes Gaz, when you have had a ride let us know what you think. (thumbs)
by XR400STUPOT

Sat May 20, 2017 7:54 pm
Forum: RIDE REPORTS
Topic: ABC Portugal trip
Replies: 53
Views: 6877
What a great two weeks loved every minute of it, thank you to Scooby, Neil, Gaz, John, Bob and Rog for the making it a superb trip. This was a bit different from our previous trips as we elected not to camp and use Hostels/Digs, a good choice as it happens as it rained for about half of the time, th...
by XR400STUPOT

Thu Apr 27, 2017 9:47 pm
Topic: The Lakes
Replies: 34
Views: 4899
You are in for a great weekend Bob, hope the weather is kind to you. This lot look lost

by XR400STUPOT

Wed Apr 05, 2017 9:41 pm
Forum: BIKES
Replies: 19
Views: 3316
Suits you sir. Happy new bike day.. Looking forward to the mods.
by XR400STUPOT

Wed Apr 05, 2017 9:29 pm
Forum: MEETS & RUNS
Topic: TRY TRIALS.
Replies: 58
Views: 7928
Brilliant weekend. Major thanks to Scoob for sorting and providing his bike along with Neil and Sid, not forgetting Bob for entertaining us and the local ladies on Saturday evening... My son Alex wants to thank you all for making him so welcome, he was a little apprehensive about coming but loved it...
by XR400STUPOT

Mon Jan 30, 2017 4:48 pm
Forum: TRAVEL
Topic: Ordesa Canyon
Replies: 10
Views: 2542
An absolutely awesome place.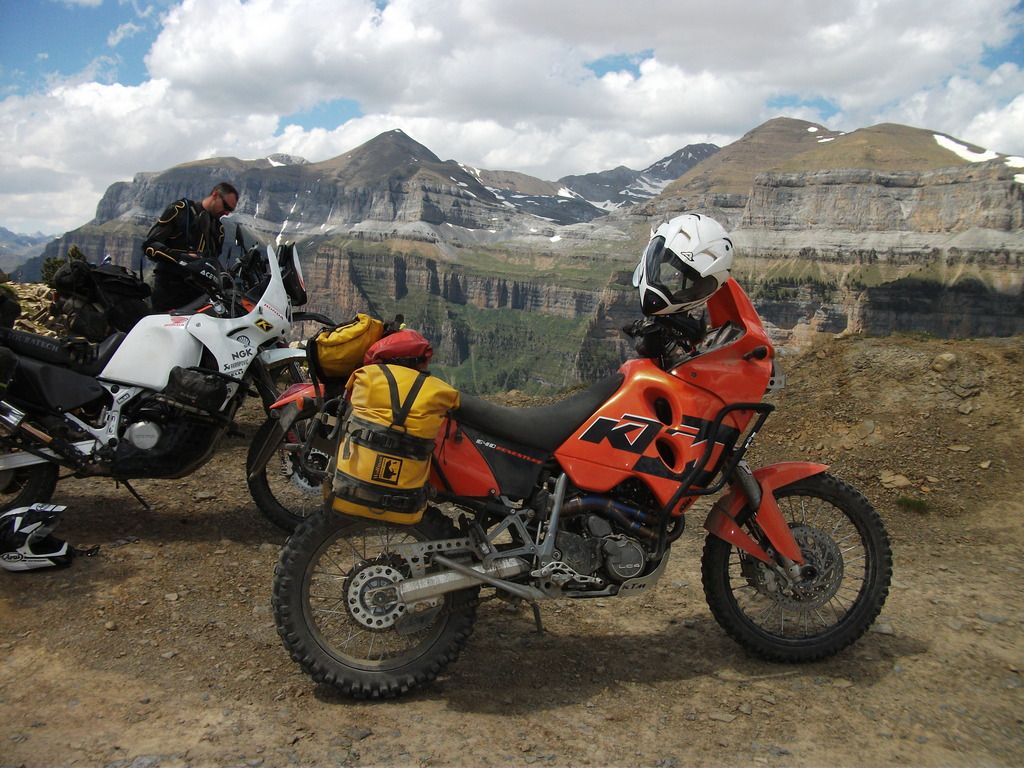 by XR400STUPOT

Thu Jan 26, 2017 10:28 pm
Forum: THE PUB
Topic: Happy Birthday MinkyHead
Replies: 20
Views: 2811
Happy Bday Minky. I bet the scotch has had some hammer tonight. I hope the 300 project is a success.